BEYERS – 3 trump cards for the 2021 travel season…
BEYERS – 3 trump cards for the 2021 travel season…
---
Multi mineral mix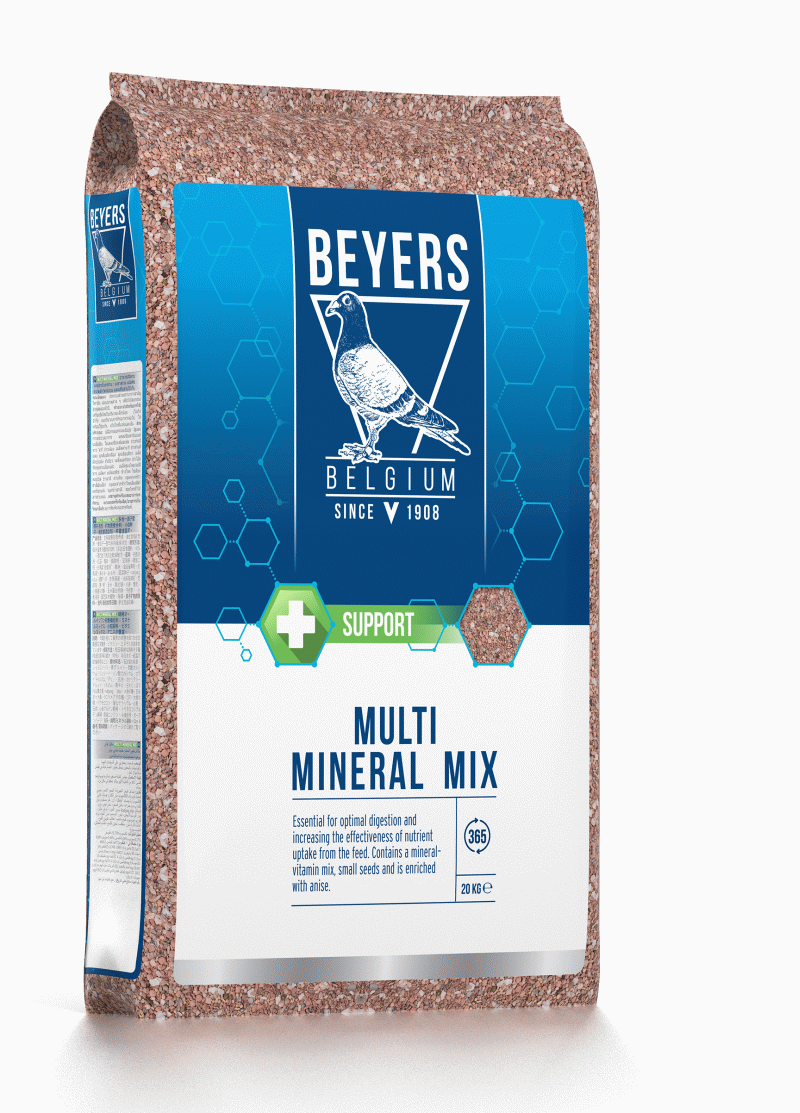 All-in one supplement for pigeons. Contains important components, vitamins and minerals for a top condition all year round.
Dosage: Daily fresh provide a small amount (10% of the daily diet). COOL AND DRY STORAGE
Composition: Carbonate sea shells, red stone, stomach silica, calcium carbonate, flax seed, dicalcium phosphate, sorghum white/Dari, coral seaweed, whole grain rice, Canary seed, sorghum red, Millethirse yellow, Millethirse white, spinach seeds, Katjang Idjoe (mung beans), carrot seeds, husked oats, white clover seeds, sesame seeds, radish seeds.
Corn, sodium chloride, wheat, wood coal, wheat gluten, Corn gluten meal, dried carrots, garden herbs, sea algae.
Analytical constituents: Calcium 19.70%, phosphorus 0.17%, sodium 0,08%, lysine 0.06%, methionine 0.04%.
Additives per kg: / nutritional additives: 3a672a vitamin A 4000 IE, E671 Vitamin D3 1000 IE, 3a700 vitamin E (all rac-α tocopheryl acetate) 4 mg, E1 iron (iron II) sulphate monohydrate) 110 mg, 3a821 vitamin B1 2 mg, vitamin B2 4 mg, 3a841 calcium D-pantothenate 0.4 mg, vitamin B12 4 μg 3a314 niacin 0.4 mg.
Technological additives: E321 BHT (butylated hydroxytoluene) 4.8 mg, E562 Sepiolite 8 g / kg.
Herba Zyma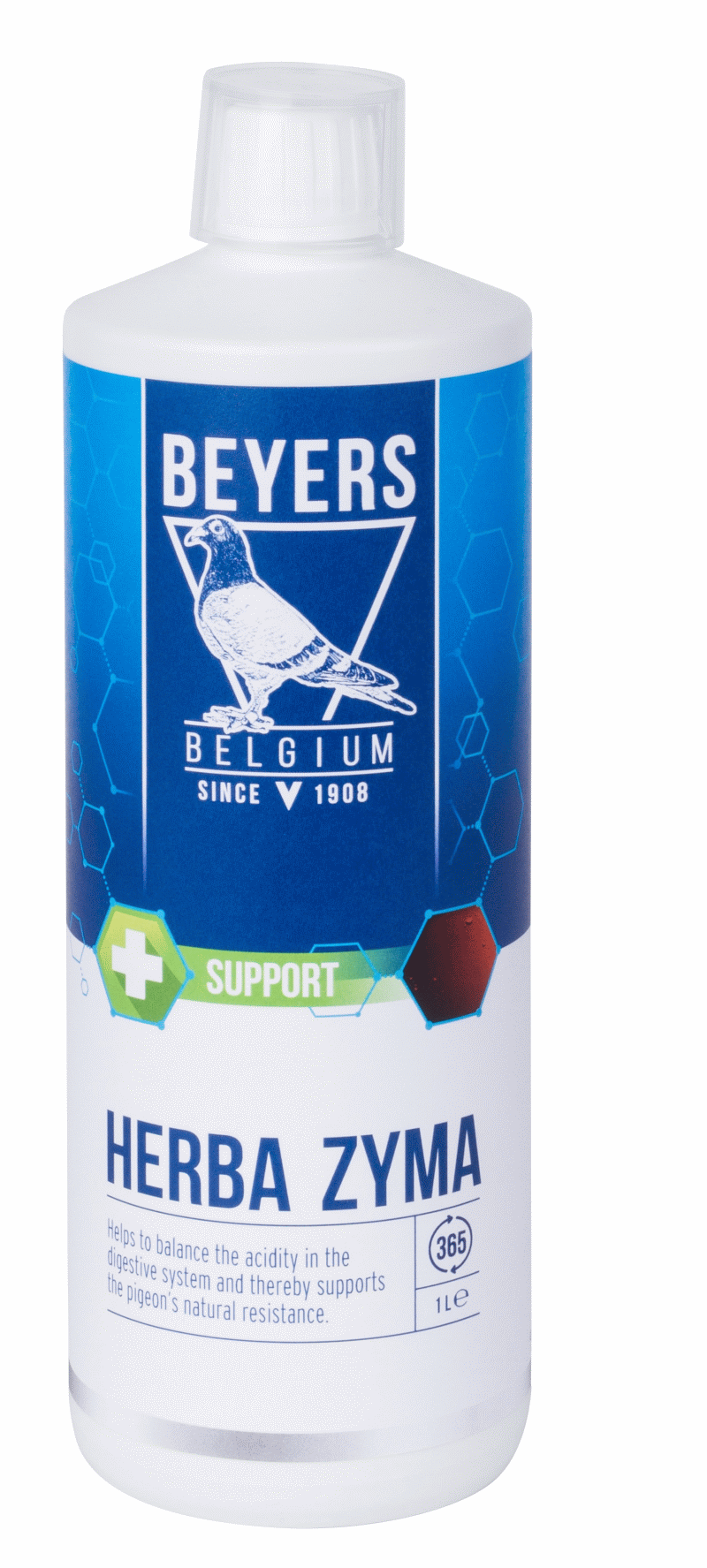 Herba Zyma is a unique Fitness preparation for pigeons, which consists only of natural ingredients and rich in natural minerals and natural lactic acid is. Herba Zyma has a favourable influence on the Acid degree in the crop and in the digestive tract of and supports the Digestion and that natural defences the pigeon. Harmful bacteria in the craw will be pushed back through the regular administration of Herba Zyma
INSTRUCTIONS FOR USE
5 ml to 2 l of water
The whole year through 2 x per week
During the racing season, preferably on the first two days after the homecoming
Bioflorum
Bioflorum is a Darmkonditionierer with both Probiotics as well as Prebiotics. Bioflorum contains the only registered for pigeons and so proven effective Probiotikum Calsporin®. Bioflorum helps the natural defences the pigeons to strengthen and support the Metabolism. Also contains Bioflorum Dextrose to support the condition. Throughout the year administered two times a week for a healthy intestinal flora, beautiful waste and additional energy.
INSTRUCTIONS FOR USE
1 scoop (20 g) on 1 kg of food, previously was dampened oil or Queen potatoes with garlic oil, energy.
The whole year through 2 x per week
Don't give into the drinking water.