TOP results 2015 – Weekend 16th/17th may 2015…
TOP results 2015 – Weekend 16th/17th may 2015…
---
All along the line, again absolute excellence made weekend on may third. The impact community Lal and Hamilton plays after the super year 2014 again at the highest level. The family Fernandes begin again in the top ten and play high percent home. Joachim and Britta Scholz win for the fourth time in the travel year 2015 in their RV with a very high percentage.
"Three Musketeers from Pforzheim" Drapa, Ebel and Häfele place equal to 46 pigeons in the top 100 against 2877 pigeons in the FG.
Dennis and Roland Faber from Hamburg play all started flights with stunning percentages, as well as numerous top prizes.
Family Fernandes, Oberhausen
16.05.2015 Wiesentheid (314 km) regional association 400 2385 pigeons (FG)
4-5-17-20-21-22-57-63-67 (53/35)
SG Lal Hamilton, Velbert
16.05.2015 Höchstadt on the Aisch (315 km) regional association 405 1233 pigeons (RV)
1-2-3-4-5-6-7-8-9-10-11-12-14-16-17-19-29-30 (58 / 45)
Brugmans Sabrina, Halen (B)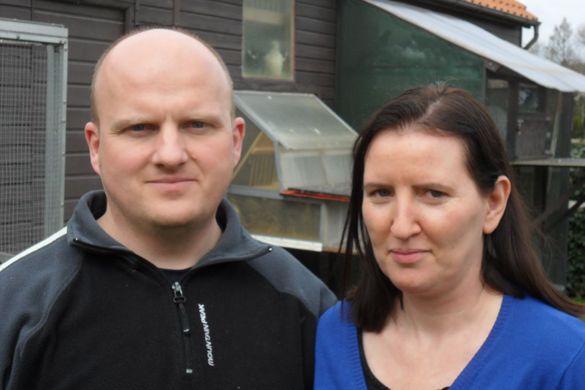 16.05.2015 Montargis (372 km) Union 519 old
9-22-32-42 (4/6)
Sottor mark, and daughters, Syrgenstein
16.05.2015 Court (247 km) regional association 700-743 pigeons (RV)
1-2-3-4-4-4-7-7-9-10-12-13-14-17-18-22 (48 / 41)
Neuhaus and son, Düsseldorf
16.05.2015 Höchstadt on the Aisch (346 km) regional association 413 6085 pigeons (FG)
22-24-27-37-41-43-44-48-86-87-88-89-94-95 (67 / 51)
Kaczmarek and Borawsky, Gelsenkirchen
17.05.2015 Wiesentheid (301 km) regional association 400 1674 pigeons (RV)
1-33-41 (13/8)
SG Faber Roland and Denis, Hamburg
16.05.2015 Pasewalk (254 km) regional association 150 2640 pigeons (RV)
1-2-2-4-5-6-8-9-10-11-12-13-13-15-19-20-21-22-26-32-33-34 (93 / 81)
Hoffmann Doreen, Wismar
16.05.2015 Freidersdorf (220 km) regional association 200 2208 pigeons (RV)
1-2-3-8-10-23-24-31-32-35 (47/30)
Steffl Franz and Martin, Künzelsau
16.05.2015 Nomeny (258 km) regional association 701 2279 pigeons (FG)
2-29-31-32-35-35-38-39-44-46 (121 / 80)
Hövels Andreas and Fehren Ludger, Schüttdorf
16.05.2015 Bad Vilbel (261 km) regional association 410 920 pigeons (RV)
2-44-53-57-59-60-69-71 (38/26)
Herbots Bros. – Halle Booienhoven (B)
6/05/2015 Vierzon 457 km 337 old birds
1-2-5-6-10-11-12-13-14-15-24-25-26-29-30-32-36-43-46-48-... (28/62)
16/05/2015 Vierzon 457 km 2402 old birds
1-3-14-15-34-35-36-38-39-41-93-99-112-129-140-160-... (30/62)
16/05/2015 Vierzon 457 km 88 yearlings
1-2-3-4-5-7-8-9-12-13-14-15-16-17-18-19-20-21-... (24/49)
16/05/2015 Vierzon yearlings 457 km 230
1-4-5-7-10-17-18-19-29-30-32-36-39-40-45-46-51-53-57-59-61-63-64-... (26/49)
16/05/2015 Vierzon 457 km 860 yearlings
2-10-12-16-32-50-51-56-89-98-110-113-121-... (27/49)
Sameer Ernst, Werne
17.05.2015 Wiesentheid (287 km) regional association 412 2487 pigeons (RV)
5-7-14-18 (18/11)
Van Stiphoudt and Sören, Kempen
16.05.2015 Höchstadt (367 km) regional association 413 868 pigeons (RV)
3-4-5-7-8-20-36-37-38 (49/31)
SG Wattenscheid, autumn, steel
17.05.2015 Höchstadt (326 km) regional association 403 1226 pigeons (RV)
1-3-6-6-10-12-17-19-21-22-23-27-28-30 (78 / 42)
Book Frank, Nordhorn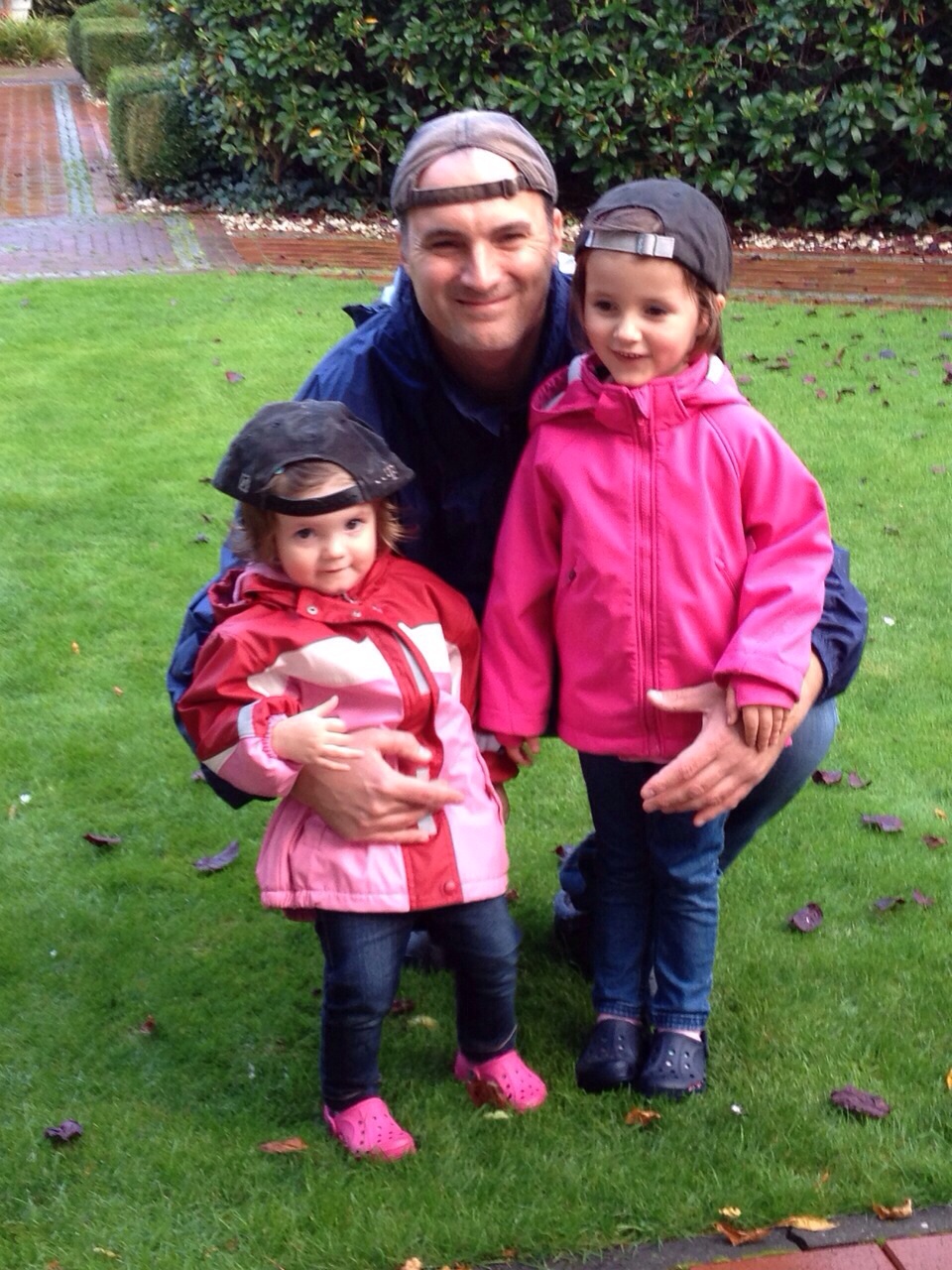 16.05.2015 Butzbach (248 km) regional association 410 458 pigeons (RV)
3-5-6 (16/12)
SG steering, Hamm
17.05.2015 Rothenburg (302 km) regional association 412 1143 pigeons (RV)
2-15-17-19-20-27 (19/15)
Saeed – Schumacher, Lippstadt
16.05.2015 Dudelange (306 km) regional association 250 2502 pigeons (RV)
2-3-7-9-10-12-32-33-34-41-76-85 (86 / 54)
Zabel daughter and Kanz, Duisburg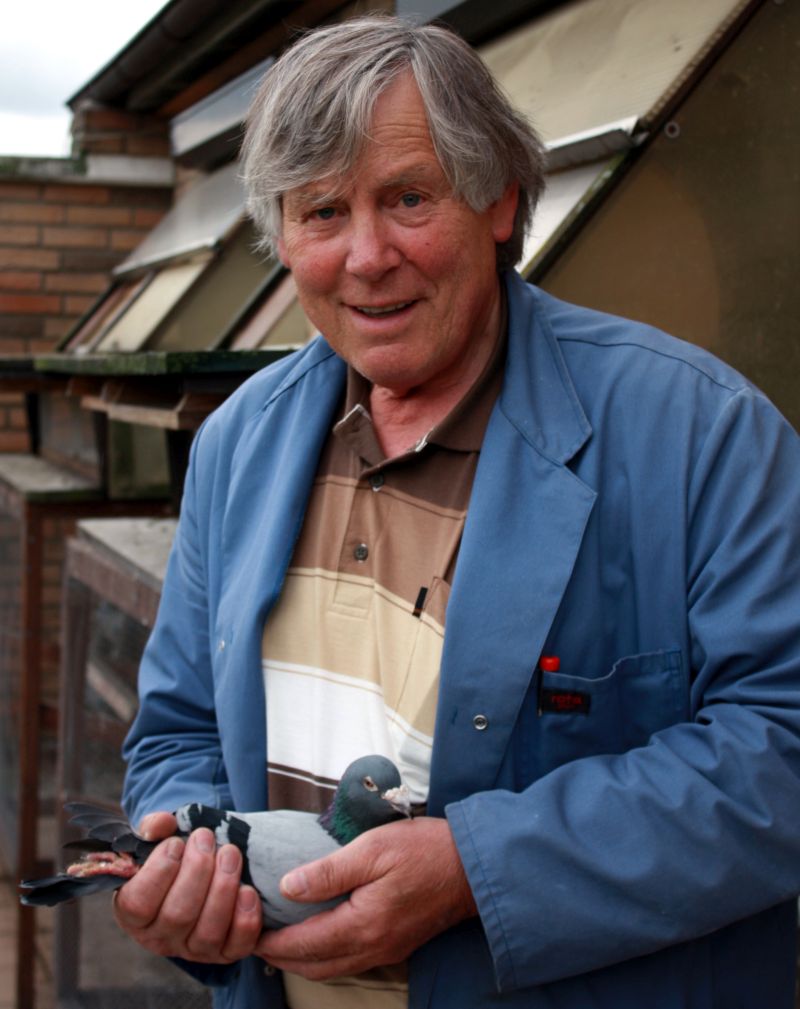 16.05.2015 Wiesentheid (315 km) regional association 400 1497 pigeons (RV)
4-12-20-30-32-32-33-53-57-58 (54/36)
Lick Theo and Markus, Holzhausen
16.05.2015 Neumarkt (279 km) regional association 455 2033 pigeons (FG)
1-2-7-13-15-27-28-30-35-38-40-41-51 (63 / 46)
Sanderson Horst, Mettmann
16.05.2015 Höchstadt (321 km) regional association 413 767 pigeons (RV)
1-20-21-37-54 (16/10)
Schröter Eckhardt and Thorsten, Dortmund
16.05.2015 Wiesentheid (289 km) regional association 402-617 pigeons (RV)
1-2-2-4-10-13-14-22-25-27-28-29 (47 / 35)
SG Prenger Millie, Werl
17.05.2015 Forchheim (298 km) regional association 412 1963 pigeons (RV)
8-9-10-11-12-15-21-32-36-38-39 (69-49)
SG Feldotto and sons, Ahlen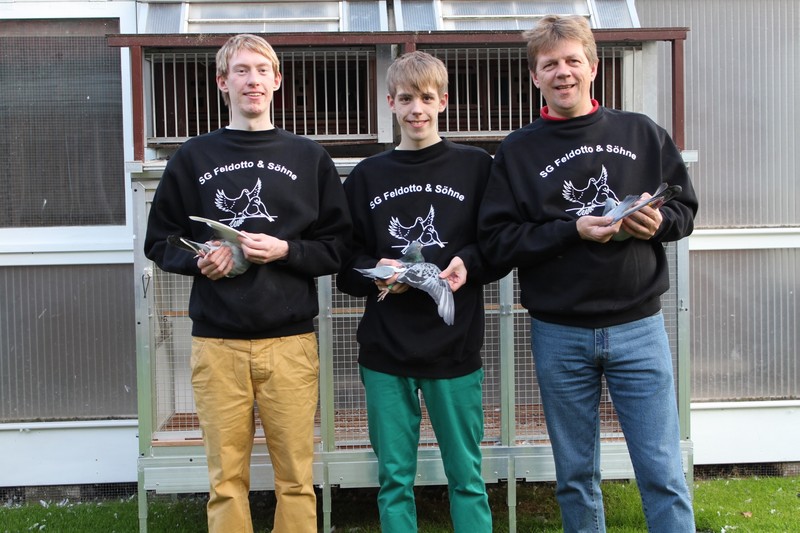 16.05.2015 Höchstadt (304 km) regional association 416 1338 pigeons (RV)
1-4-5-11-11-20-26-27-36-45-47 (102/60)
Schlechtriem Doris frank and Nico, Waldbröl
16.05.2015 Höchstadt (271 km) regional association 407 3030 pigeons (FG)
2-3-4-5-6-7-8-9-10-11-12-13-14-18-20-21-22-23 (136 / 110)
Team Kirchmann, food
17.05.2015 Wiesentheid (302 km) regional association 400 1729 pigeons (RV)
5-11-12-23-24-25-26-27-28-49-54-64-69-71-72-75-76 (61 / 37)
Bovermann ULI, Düsseldorf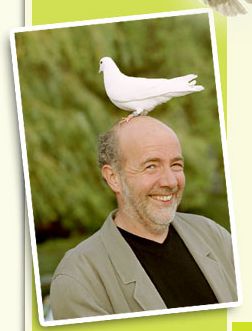 16.05.2015 Höchstadt (346 km) regional association 413 6085 pigeons (FG)
35-55-56 (28/19)
Spenner Daniel, Büren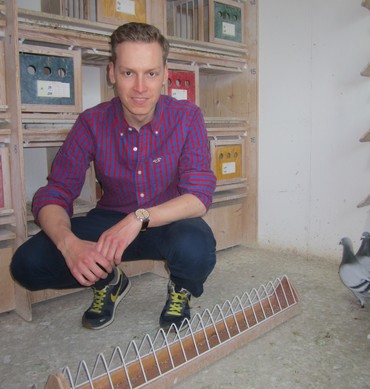 16.05.2015 Dudelange (298 KM) regional association 250 728 pigeons (RV)
1-4-16-17-19-20-21-25-26 (58/33)
Wolfgang Müller, Herbstein/Lance Grove
16.05.2015 Straubing (298 km) regional association 456 2121 pigeons (FG)
1-3-4-7-8-45-47-75 (55/33)
Tassels Manfred, Heinsberg
16.05.2015 Andrezel (274 km) regional association 411 342 pigeons (yearlings)
3-6-7-12-18-21-26-30 (45/24)
SG said, Speyer
16.05.2015 Langres (292 km) regional association 452 5404 pigeons (REG GRP)
1-2-3-5-10-13-20 (57/41)
Team desert field, food
17.05.2015 Wiesentheid (302 km) regional association 400 1729 pigeons (RV)
4-18-19-43-45 (27/16)
Santana Norbert, Herne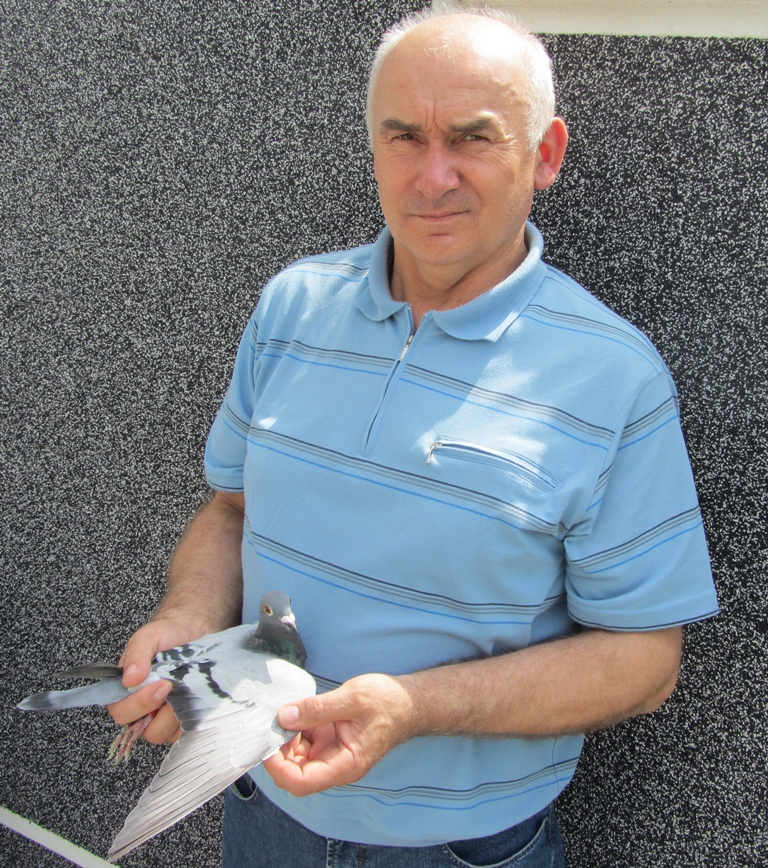 17.05.2015 Höchstadt (328 km) regional association 403 1139 pigeons (RV)
2-7-9-11-13-23-26-27-40 (76-46)
Klaus Steinbrink, Osnabrück
16.05.2015 Bamberg (330 km) regional association 256 2837 pigeons (FG)
3-4-8-9-12-15-16-19-21-22-27-28-33 (70 / 49)
Basic Meier Florian, Brachbach
16.05.2015 Höchstadt (250 km) regional association 407 3961 pigeons (FG)
1-2-3-4-5-6-7-14-15-16-17 (29/20)
SG Scholz Joachim and Britta, Siegerland
16.05.2015 Altdorf (288 km) regional association 404 677 pigeons (RV)
1-6-7-8-9-10-11-12-23-24-25-25 (73 / 43)
SG Ortner Marius and son, Wesseling
17.05.2015 Höchstadt (303 km) regional association 407 1048 pigeons (RV)
29-30-38-40 (48/28)
SG judges/Lipski, Gelsenkirchen
17.05.2015 Höchstadt (336 km) regional association 400 2135 pigeons (FG)
1-20-21-22-23-24-35-37-41-42-43 (63 / 41)
SG lever Heibel, Westerwald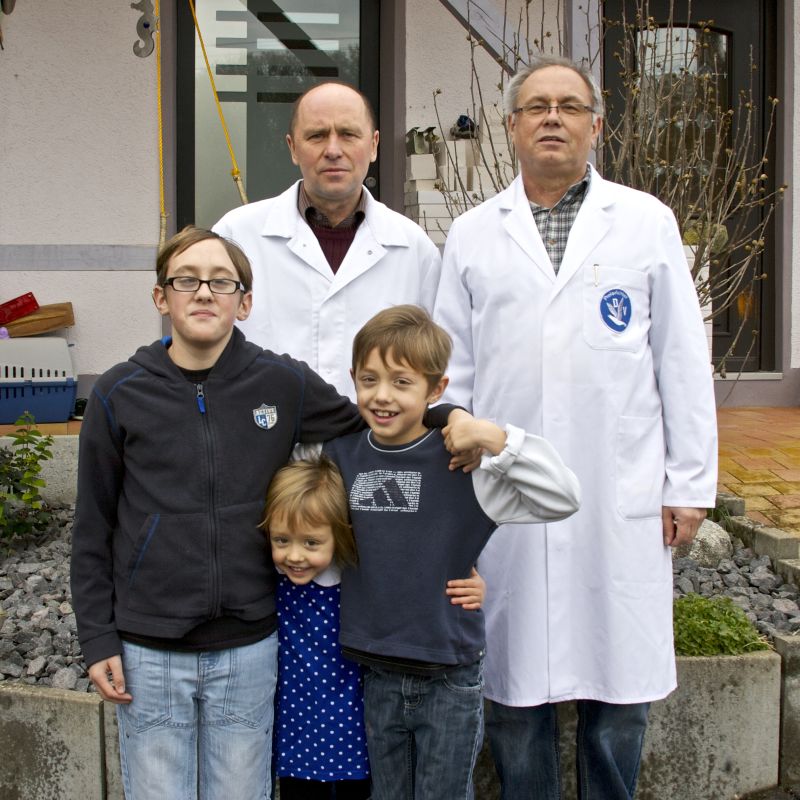 17.05.2015 run (276 km) regional association 407 1530 pigeons (RV)
1-53-77-78 (34/23)
Oak leaves Manfred, Osloß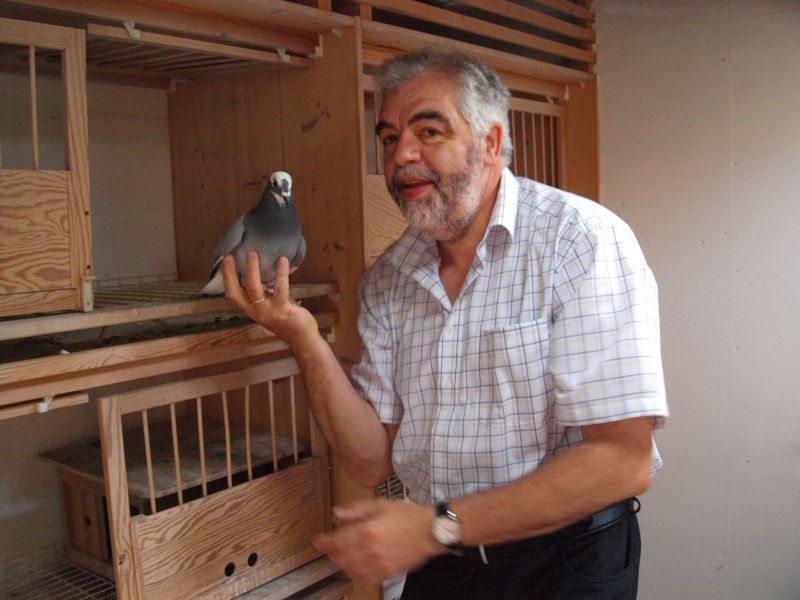 16.05.2015 Frankfurt Oder (271 km) regional association 253 1623 pigeons (RV)
2-3-4-5-27-60 (45/25)
Wöhr Dieter, Ludwigsburg
17.05.2015 St. Dizier (307 km) regional association 702 4245 pigeons (REG GRP)
1-1-3-3-5-11-12-13-14-16-17-18-18-20-20 (47 / 37)
Hardy Krüger and father, RAI
16.05.2015 Sourdun (367 km) regional association 415-668 pigeons (RV)
8-9-11-12-16-20-21-22-23 (40/26)
Fritz, Uwe, Kevelaer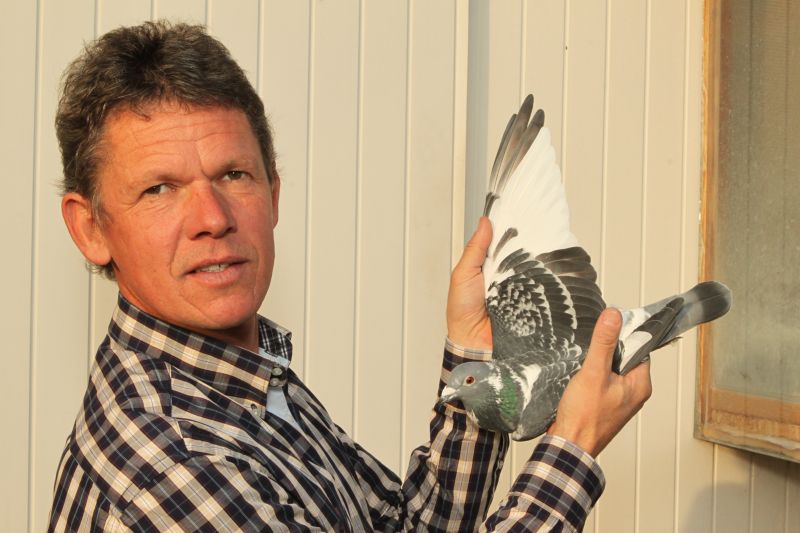 16.05.2015 Rottendorf (344 km) regional association 414 960 pigeons (RV)
5-8-9-31-44 (26/21)
Maik, Schöneiche
16.05.2015 Braunschweig (221 km) regional association 351 846 pigeons (RV)
10-11-12 (50/34)
Family Paszkowiak, Bochum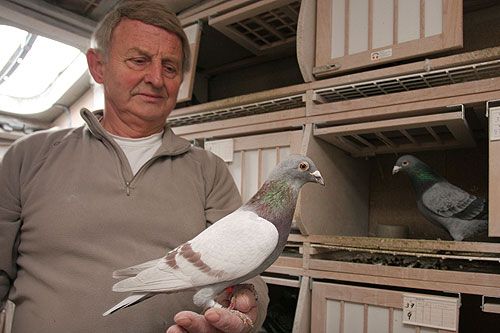 17.05.2015 Höchstadt (326 km) regional association 403 1001 pigeons (RV)
1-3-7-8-12-15-22-33 (47/32)
Dr. Klaus Giesbert, Dortmund
16.05.2015 Wiesentheid / 268 km) regional association 402 1096 pigeons (RV)
5-7-8-15-16-20-33-33-35 (78/48)
Long Mario, Bramsche
16.05.2015 Bamberg (338 km) regional association 256 2982 pigeons (FG)
4-10-22-23-26-28-48 (64/40)
Kohagen Bernd, Neubrandenburg
17.05.2015 Celle (245 km) regional association 300 2106 pigeons (RV)
2-3-7-35 (58/40)
Köhl Christian, Hohenau
17.05.2015 Uffenheim (258 km) regional association 652 4504 pigeons (REG GRP)
18-34-47-54 (19/13)
Team slept Stiens Oelde
16.05.2015 Höchstadt (311 km) regional association 416 6509 pigeons (REG)
4-7-9-10-12-13-18-19-20-21-25-37-38-39-40 (168 / 107)
Agethen, Hamm, Herne
17.05.2015 Höchstadt (326 km) regional association 403 1139 pigeons (RV)
1-8-15-28-28-31-32 (53/33)
Mattis Marco and Rudi, Vogelsberg mountains
17.05.2015 Offenburg (279 km) regional association 453 1112 pigeons (RV)
1-2-8-9-13-13-15-24-24-26 (58/48)
Neeb Markus and Bettina, Hof/Westerwald
16.05.2015 Neumarkt (291 km) regional association 407 394 pigeons (RV)
1-2-3-13-15-17 (22/15)
Irmer and son, Nottuln
17.05.2015 Schweinfurt (278 km) regional association 409 2014 pigeons (RV)
7-8-21-64-94-94 (53/29)
Fatah Georg, Bergisch Gladbach
17.05.2015 Höchstadt (303 km) regional association 407 7572 pigeons (REG GRP)
3-4-8-9-10-10-12-20-21-22 (53/35)
Erdwin C. b, Bramsche
16.05.2015 Bamberg (325 km) regional association 256 8113 pigeons (REG)
7-18-20-34-35-35-37-38 (58/36)
Tim Müller and Uwe, Lance Grove
16.05.2015 Straubing (300 KM) regional association 456 2121 pigeons (FG)
2-5-9-12-14-18-20 (49-33)
Rick Stefan, Burgbrohl
17.05.2015 Langres (323 km) regional association 406 624 pigeons (RV)
1-15-20-25-27-28 (55/28)
Block Andreas and Thomas, Seddinger Lake
16.05.2015 Bünde (299 km) regional association 300 1706 pigeons (RV)
19-48 (41/21)
SG Hagedorn and Becker, Lüdinghausen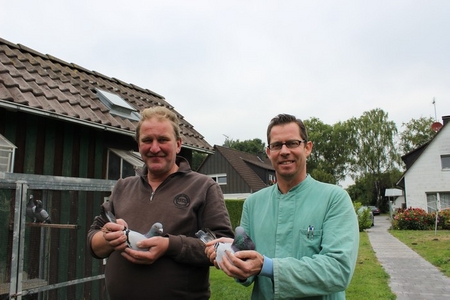 17.05.2015 Schweinfurt (278 km) regional association 409 2014 pigeons (RV)
1-2-3-11-15-16-33-34-45-46-48 (108/68)
Kariuki and Grotzsch, Krefeld
16.05.2015 Höchstadt (346 km) regional association 413 2158 pigeons (RV)
3-5-13-19-19-28-29-41-43-44-47 (83/54)
Kallen Hermann and Philipp, Moers
16.05.2015 Höchstadt (346 km) regional association 413 1788 pigeons (RV)
2-3-4-5-8-17-21-25-27-29 (78/54)
The three Musketeers in Pforzheim
Andreas Drapa and Walter, Pforzheim
17.05.2015 St. Dizier (278 km) regional association 702 2877 pigeons (FG)
3-39-43-44-45-46-47-49 (54/40)
Ebel Thomas and Drapa Alexander, Pforzheim
17.05.2015 St. Dizier (278 km) regional association 702 2877 pigeons (FG)
6-26-31-36-37-50-(53/32)
Häfele Gernot, Pforzheim
17.05.2015 St. Dizier (278 km) regional association 702 2877 pigeons (FG)
7-8-9-9-12-13-15-17-19-21-22-41-42 (101 / 69)
Eßer Hans-Paul, Nievenheim
16.05.2015 Höchstadt (327 km) regional association 413 805 pigeons (RV)
1-4-7-8-8-11-13-16-17-18-28-35 (101 / 68)
Mountains man Tino, King Wusterhausen
16.05.2015 Braunschweig (232 km) regional association 351 3437 pigeons (FG)
39-39-43-45-45-45-49-50-50-52-52-63-63-72-72 (83 / 51)